Welcome to the Manlius United Methodist Church
111 Wesley Street, Manlius, NY 13104
Phone: (315) 682-8021
Worship: Sunday 9:45 AM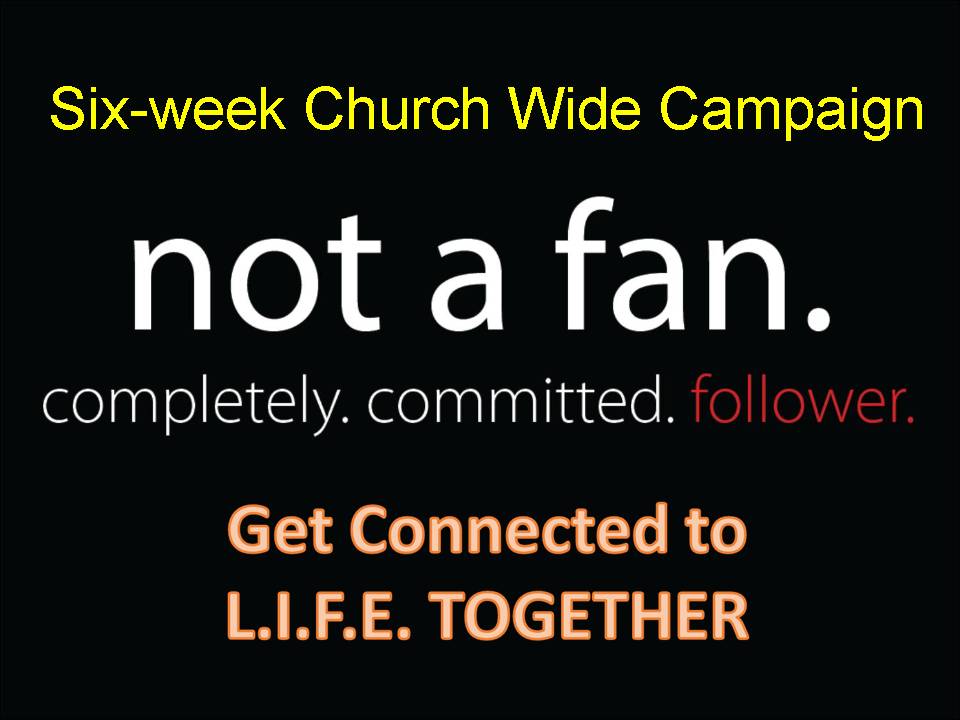 40 Days of Lent Church Wide Journey
"Not a Fan"
Whether Jesus was speaking to large crowds or small groups, He made sure everyone was clear on what it meant to follow Him.
Jesus is NOT looking for fans…
He's looking for followers.

Followers who understand that…
There is no forgiveness without repentance.
There is no salvation without surrender.
There is no life without death.
There is no believing without following.
Jesus was looking for followers. Not just any follower though, but a...
completely... committed... follower.
How would things change if we lived as Jesus lived, and loved the way He loved?
This Lent (March 5th through April 19th) our whole church, together, is going to dig deeper into what it means to become a follower of Jesus Christ. "Not a Fan" is a six-week program that has challenged and impacted followers of Christ for years.
Small groups will meet at different days and times to share this study and life together. Please join with other people who would step across a line and say - I am not a fan.
Times, days and locations are in the signup book on the welcome table.